Verint Systems is an intelligence solutions company based in Inchinnan.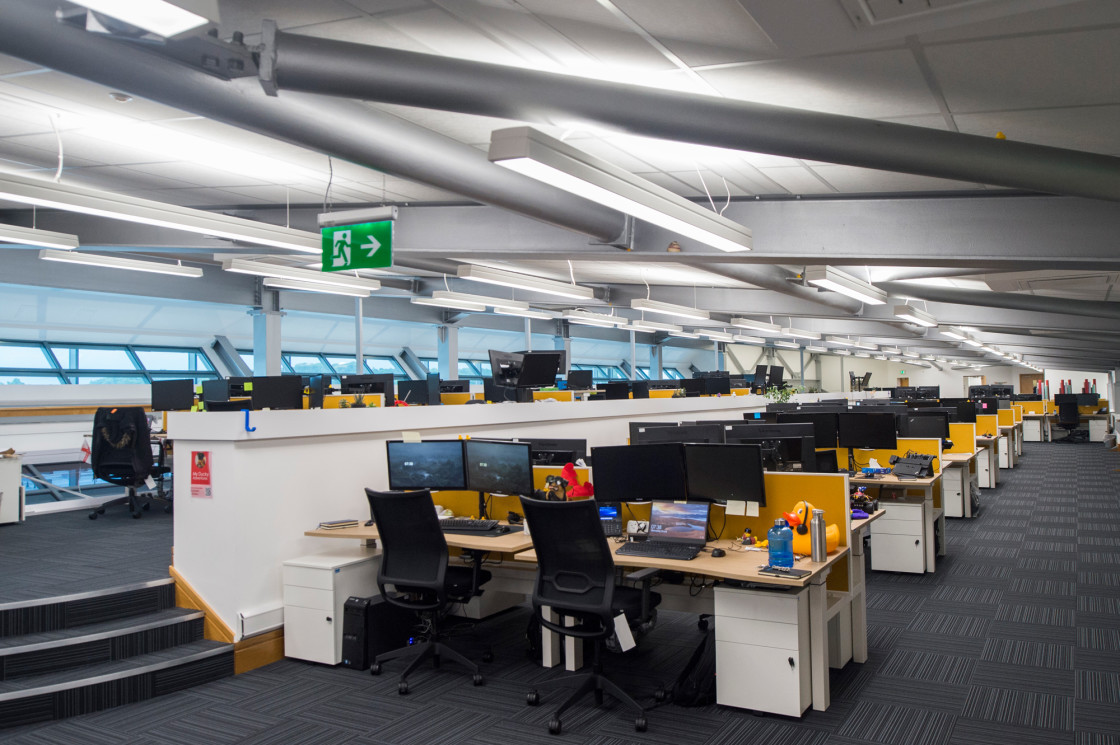 Client: Verint Systems
Location: Verint Systems, Inchinnan
Sector: Private Commercial
Main contractor: Calma Group
Project value: £120,000
Contract period: 8 weeks
The project
This project with Calma Group and Verint Systems was part of a complete attic refurbishment to create additional office space. Our experience in office fitouts, particularly with air conditioning cassette units, was key for this project.
Service provision
Plumbing
VRF Air Conditioning
Ventilation
Our expertise
With our in-house air conditioning team, we guided the mechanical consulting engineer on the best way to engineer the refrigerant pipework. We also offered advice on the best locations for branch selector boxes to keep noise to a minimum, and meet the manufacturer's design guidelines.
Due to the limited available height, a sloped suspended ceiling was installed by the main contractor. We then provided an aesthetically pleasing solution – installing the AC units horizontally within the ceiling void with a boxed-in casing around each unit.
The challenges
We were working in a live building, where other services were still being delivered. This meant we had to be mindful of other businesses working on the premises during the refurbishment.
Works were condensed into a programme of only eight weeks, from the start of the project to the client handover. These timescales provided a procurement challenge too – with lead times of five to six weeks on some mechanical equipment. We worked around the clock to ensure the programme schedule was met and the client was happy.
Future projects
Following the successful completion of this project, we secured another project with Verint to install a permanent backup external diesel generator.
PREAH were a truly collaborative contractor. The works were executed in a professional manner, delivered within the established schedule and within budget.
PREAH were completely respectful of our building and its surroundings, and soon became part of our team! They have the experience, knowledge and skill sets necessary to execute large projects effectively.
Verint Systems